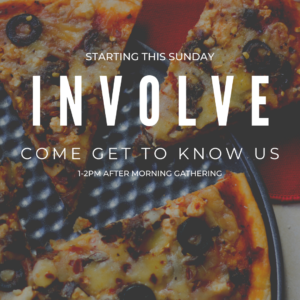 There's still time to sign on!   We've Week 1 down but still join us for Week 2!  This is for you if you're new to CV within the last year.  You're so welcome to join us for an intro into the heart and soul of our church.
Here's an overview of the weeks:
Nov 10th Week 1: 'The story so far.'
Nov 17th Week 2: 'Plugging into community this way..'
Nov 23rd Week 3: 'Changing the world together'
The time with be 1-2pm straight after the morning gathering, at the Canterbury Academy.  There'll be a pizza lunch provided and a film on for any kiddos.
We can't wait to get to know you a little bit more.
Email admin@canterburyvineyard.com to sign up.