Canterbury Vineyard Church
Welcome to Canterbury Vineyard. We call it CV.
We do life together to bring love & hope to our communities,
neighbourhoods, our city and beyond.
We'd love to have you join us!
We meet at The Archbishop's School at 10:30am, on Sundays –
St Stephen's Hill, Canterbury CT2 7AP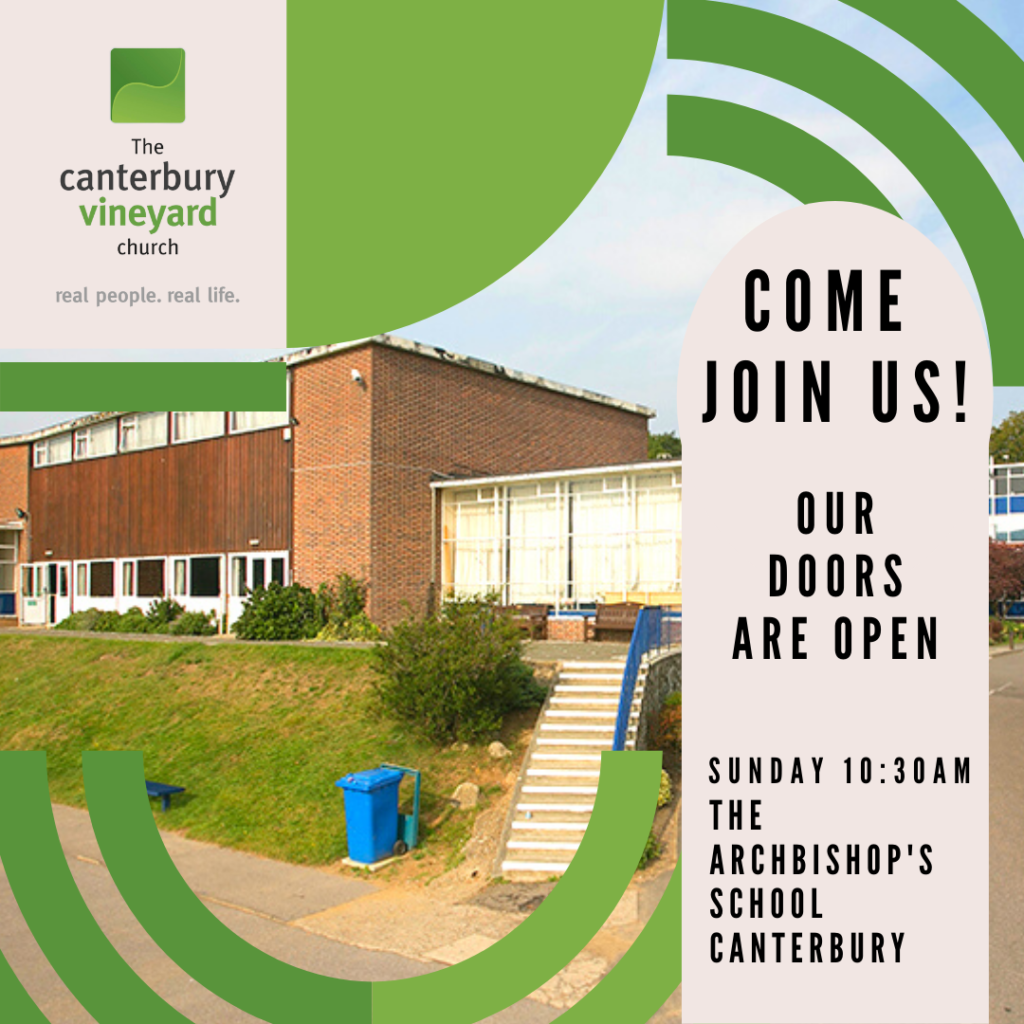 We believe we're called to LOVE our city, streets, towns and shops, through serving the people that dwell in them.
Life here at CV happens through so much across our area. Sunday is hugely important – but it's not solely what we're about. Take a dive into life outside of a Sunday!
And now these three remain: faith, hope and love. But the greatest of these is love.
1 corinthians 13 v 13
Keep Up To Date With CV Life
If you're up for it – we'd love to send you a weekly update.
We promise we won't spam you!